Beginner Woodcarving Kit Knife Included
Beginner Woodcarving Kit Knife Included
Chipping Away's Beginner Woodcarving Kit
Pop Suggests you Start your woodcarving hobby with this Beginner Woodcarving Kit!  It's is a great way to learn how to carve!   The projects are arranged so that your carving skills will improve with each step you follow.  Consider a carving glove for protection too (see below).  For Safety Sake – don't forget to order a Carving Glove

Pop Suggests you Start your woodcarving hobby with our Beginner Woodcarving Kit!
The Kit Includes: Practice stick, Sharpened Knife, Basswood cutouts of a an apple, boot and dog,  and a 6-page color Step-by-step Instruction.  Each cutout is between 3 3/4″ and 4″ long.
Our Beginner Woodcarving Kit Knife Included designed to make you learning fun and easy.
You will begin by learning the various carving cuts and techniques by using a "practice stick".  Next you be lead by both step-by-step instruction and photos to carve an ornamental apple.  Followed by the more challenging cowboy boot and dog ~ again following step-by-step instruction with color photos.    The projects are arranged in such a manner that your carving skills will improve with each step you follow.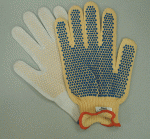 For Safety Sake – don't forget to order a Carving Glove